You get full commercial rights on everything you create with our software. That means you can sell it as PLR or even PLR with RR or MRR. (Private Label Rights / Resale Rights / Master Resale Rights)
It's your own responsibility to conform to the rights of others – specifically: It's your responsibility to check copyright of the images you use with our software and trademarks of text you use.
Here's an overview of the tools you can use to create your PLR products.
Creating Book Covers
With POD Graphics Maker you can create patterns from scratch. Start with a basic pattern style, doodled, tangled, geometric or symbols.
Play with the sliders and settings, and interactively and playfully shape your designs. Use the magical fluidity slider to create hand-drawn looking patterns, add colors, and to finalize your image, you can even use masks and text to shape the output.
Read More Go To Shop
With POD Pattern Maker you can create patterns from your clip-art. Grid style and half-drop patterns, repurposing your images. The Pro version has multiple layers and options to change the colors of each layers, allowing you to quickly create dozens of variations.
Read More Go To Shop
Creating Planner and Journal Interiors

With Ultimate Planner Maker you can create almost any type of page you like. Calendar pages, journal pages, using a flexible grid style design system. Add your own images and text, while creating your own private library of reusable building blocks.
This allows you to do in minutes what used to take hours or an entire day. Quickly create multiple sized pages with the same layout. The layout will scale proportionally.
Quickly change the language of a calendar, or the period, using exactly the same design. Piece of cake.
Read More Go To Shop
Creating Puzzle Books
With Puzzle Maker Nonogram and Puzzle Maker Text-to-Puzzle you can create nonogram (also known as griddler, hanjie, puzzle by numbers, japanese puzzles) from a silhouette image or text.
(Puzzle Maker Nonogram is not yet part of Puzzle Maker Pro, that offers easy Powerpoint export)
Read More Go To Shop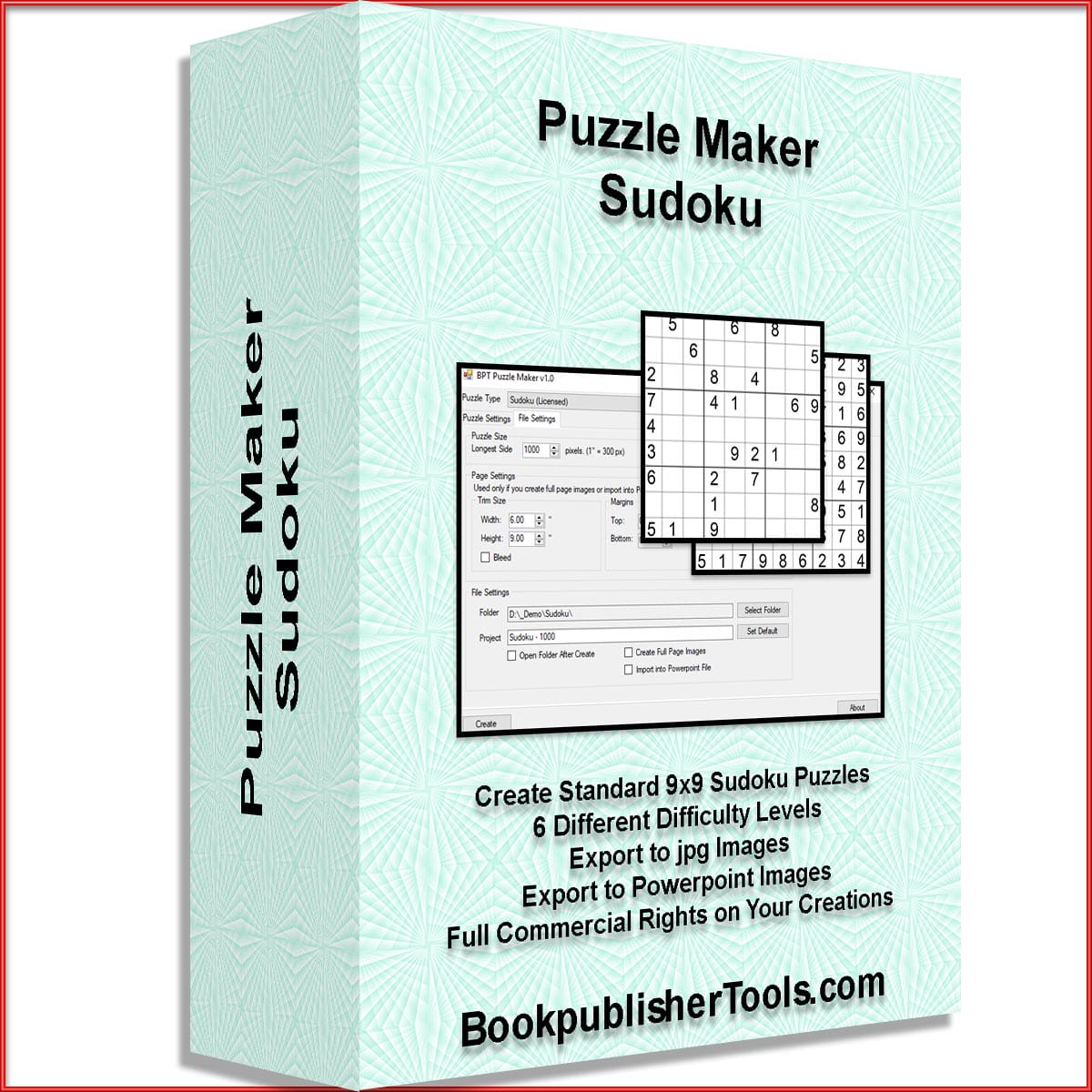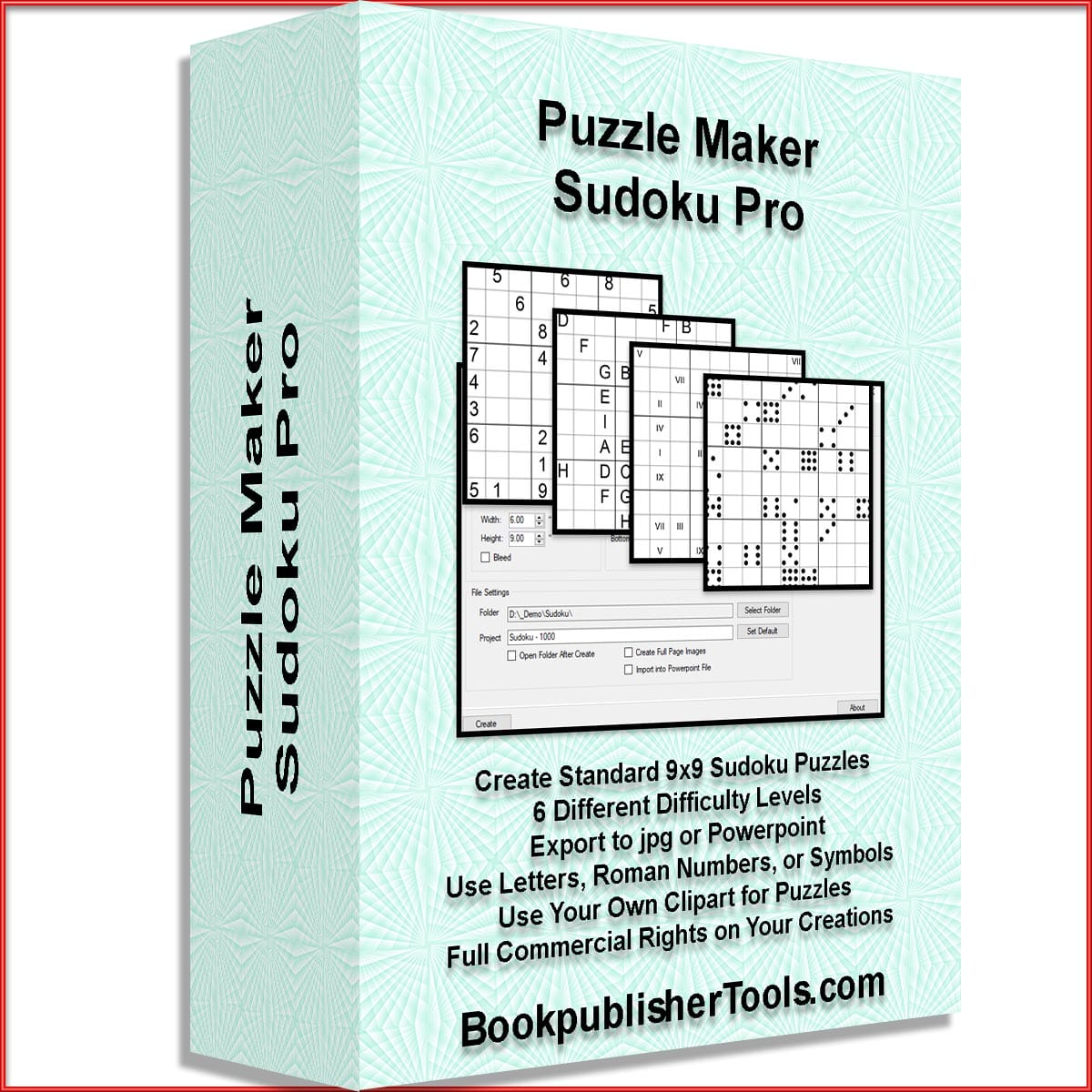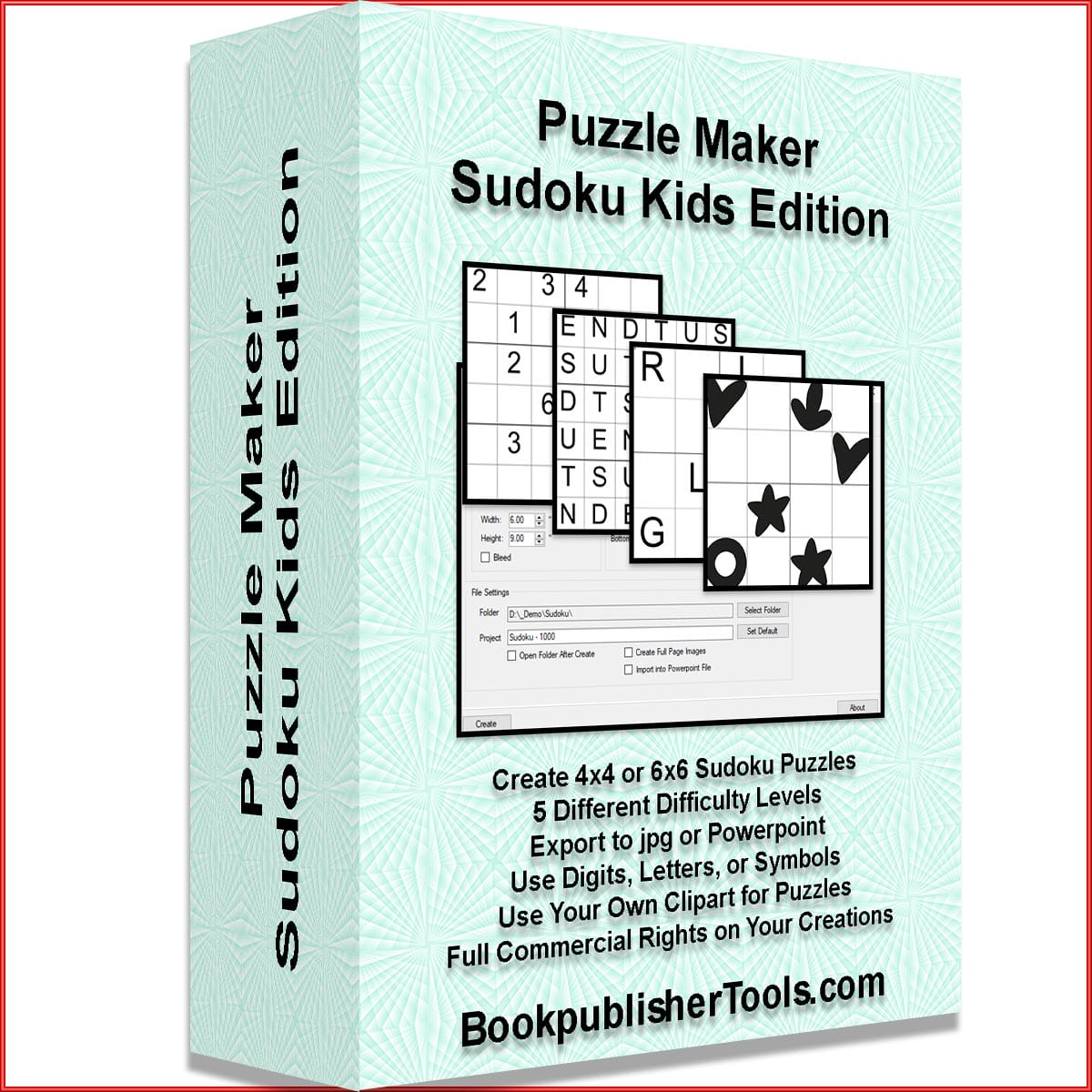 We currently have three different options for you to create Sudoku puzzles: Puzzle Maker Sudoku, Puzzle Maker Sudoku Pro and Puzzle Maker Sudoku Kids Edition. These allow you to create sudoku puzzles with different difficulty levels. Sudoku Pro and Sudoku Kids Edition both have the option to use cliparts or other symbols instead of digits for the puzzle.
Read More Go To Shop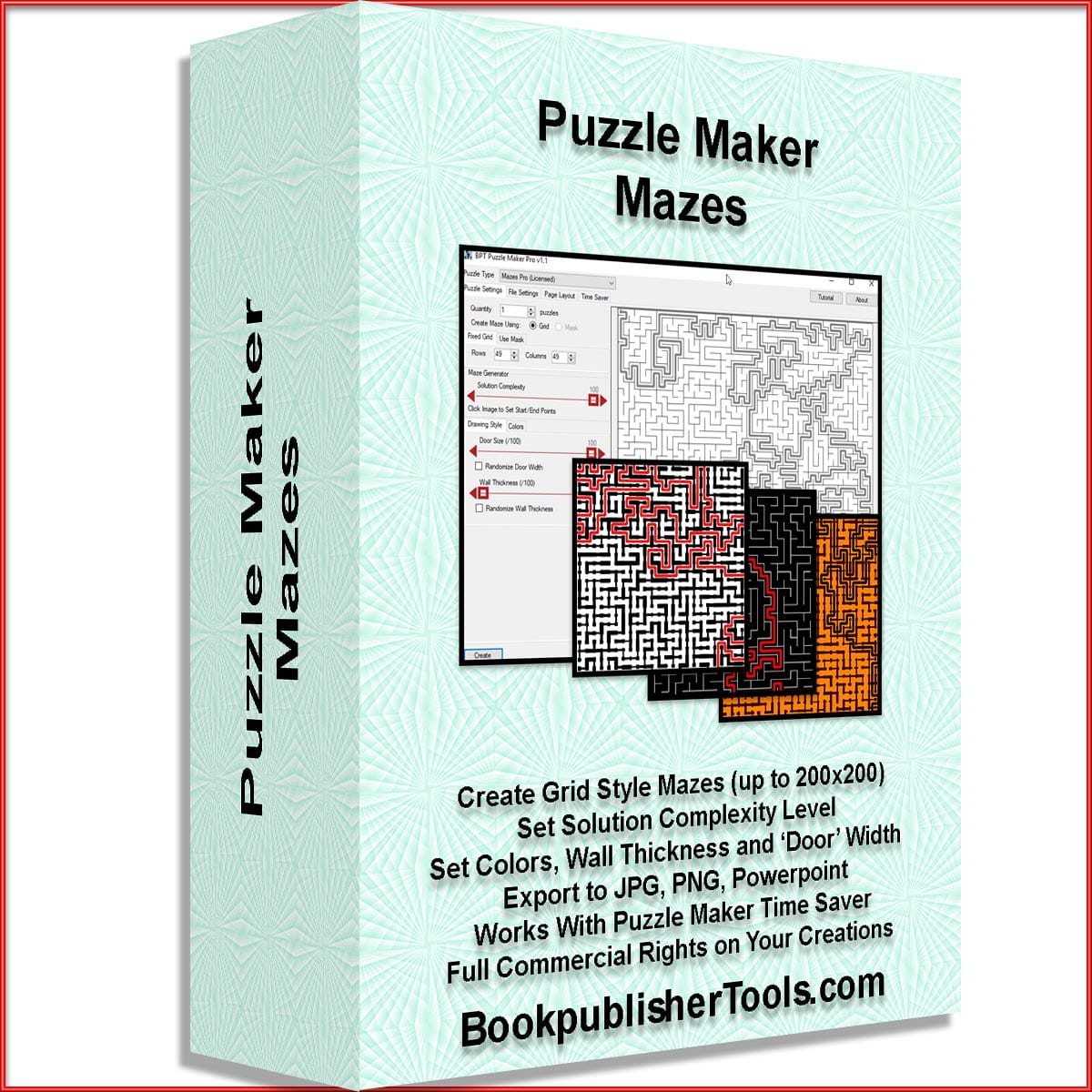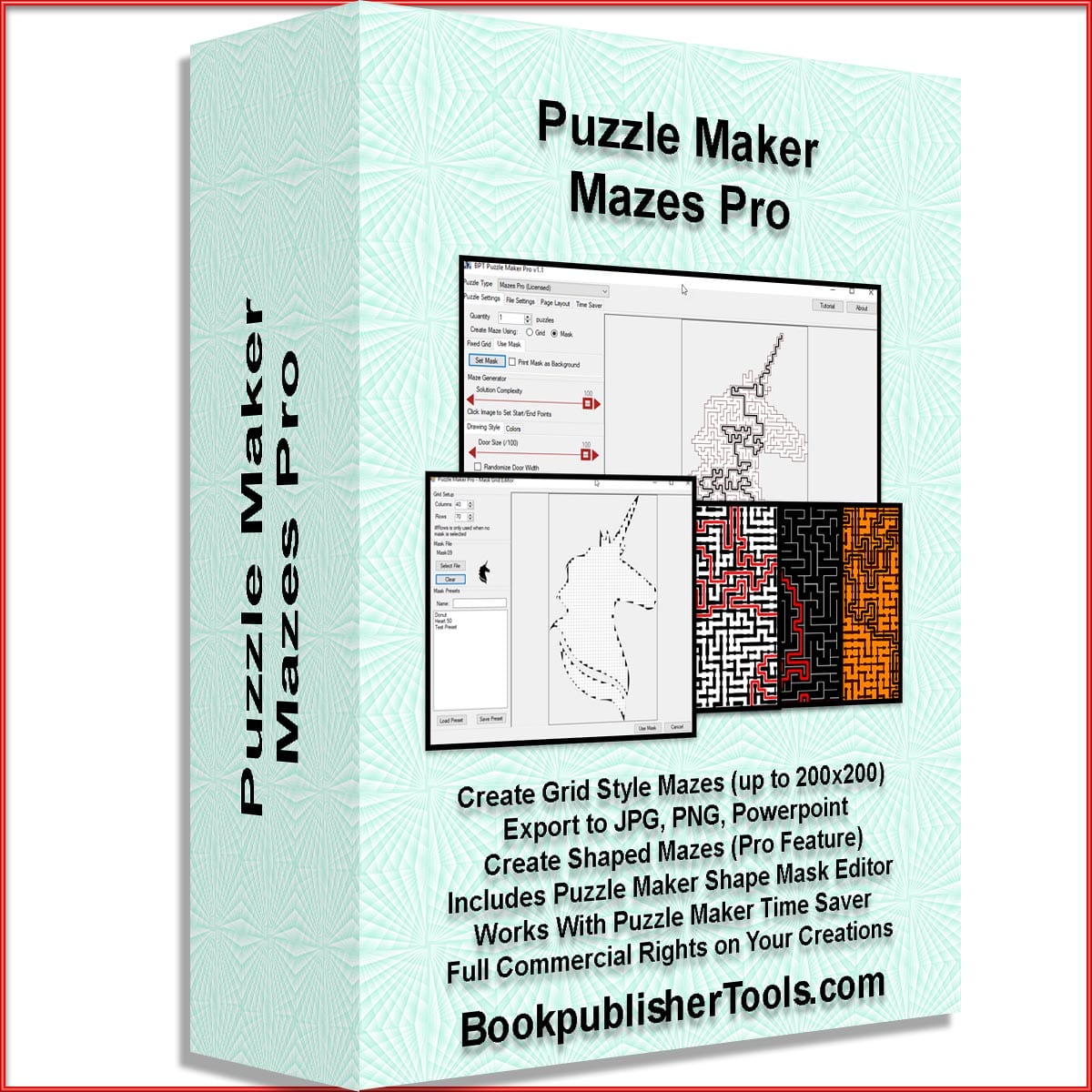 Another puzzle type is the maze (or labyrinth). You can choose between a basic version of Puzzle Maker Mazes, that can do amazing things, or Puzzle Maker Mazes Pro, that can create shaped mazes as well.
Read More Go To Shop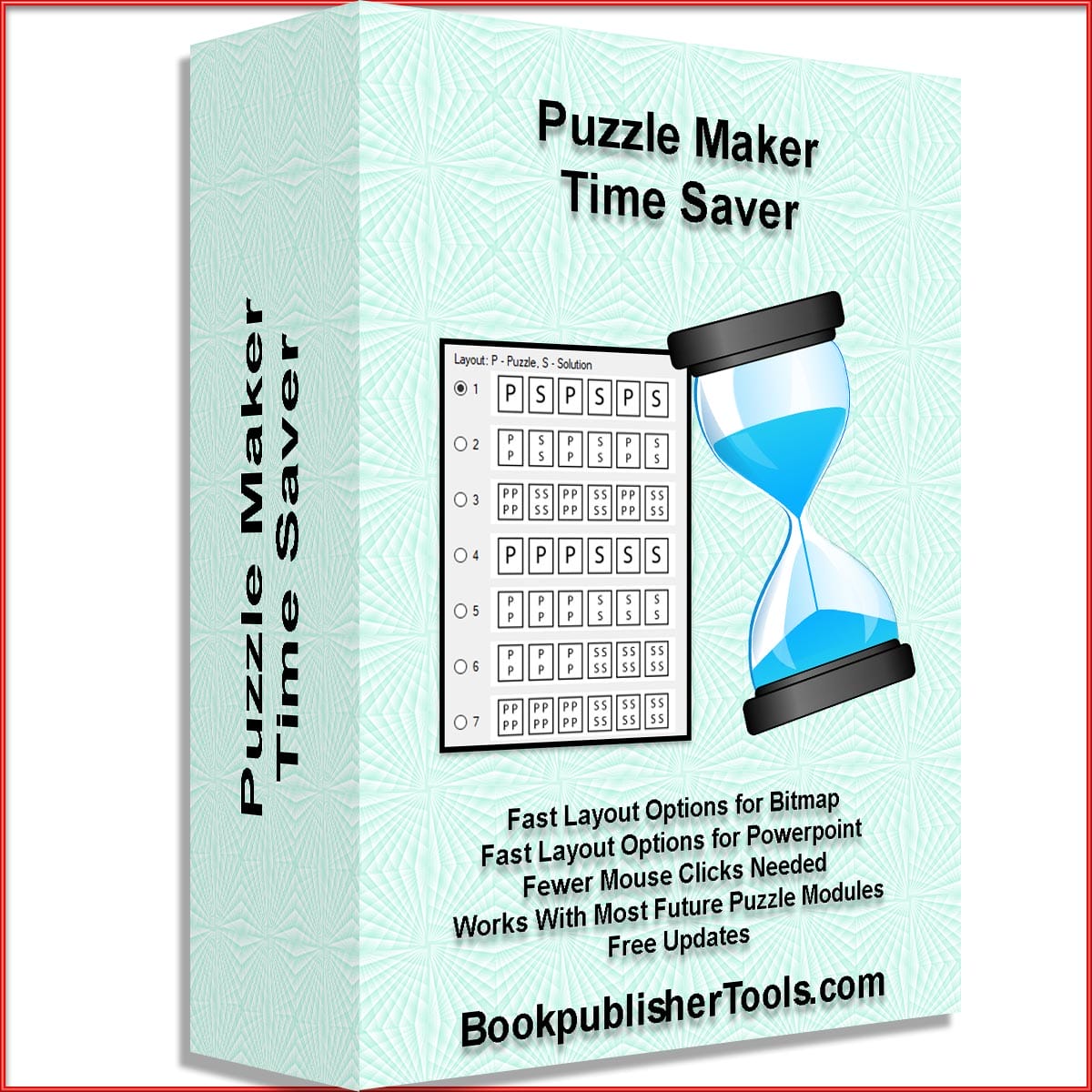 Puzzle Maker Time Saver does not create puzzles.. It creates time. It automates the creation of puzzles and the creation of books for you. Using Time Saver you can create a complete puzzle book interior in Powerpoint format with just one mouse-click. (After you've configured exactly how you want the interior to look, and these settings are saved automatically).
Go To Shop
Creating Coloring Books
Both POD Pattern Maker and POD Graphics Maker can be used to create (abstract) coloring pages or images.

In POD Pattern Maker you can create coloring pages by using only black and white images or line art images. By stacking several layers, you can create intricate and fun coloring pages.

In POD Graphics Maker you can create coloring pages by using only black and white colors.